Inspire, Awaken & Activate
With High Vibrational Jewelry
Our PROMISE
ACTIVATING MESSAGES
Each piece is infused with high vibrations that we hope will inspire, awaken & activate the wearer
Charitable Mission
We donate 100% of our profits to humanitarian, social and environmental causes
Eco Commitment
Our pieces are either of recycled or certified fairmined metals and Kimberley Process Certified Diamonds.
Made with Love
All pieces are handcrafted with the highest vibration and aligned with the frequency of love.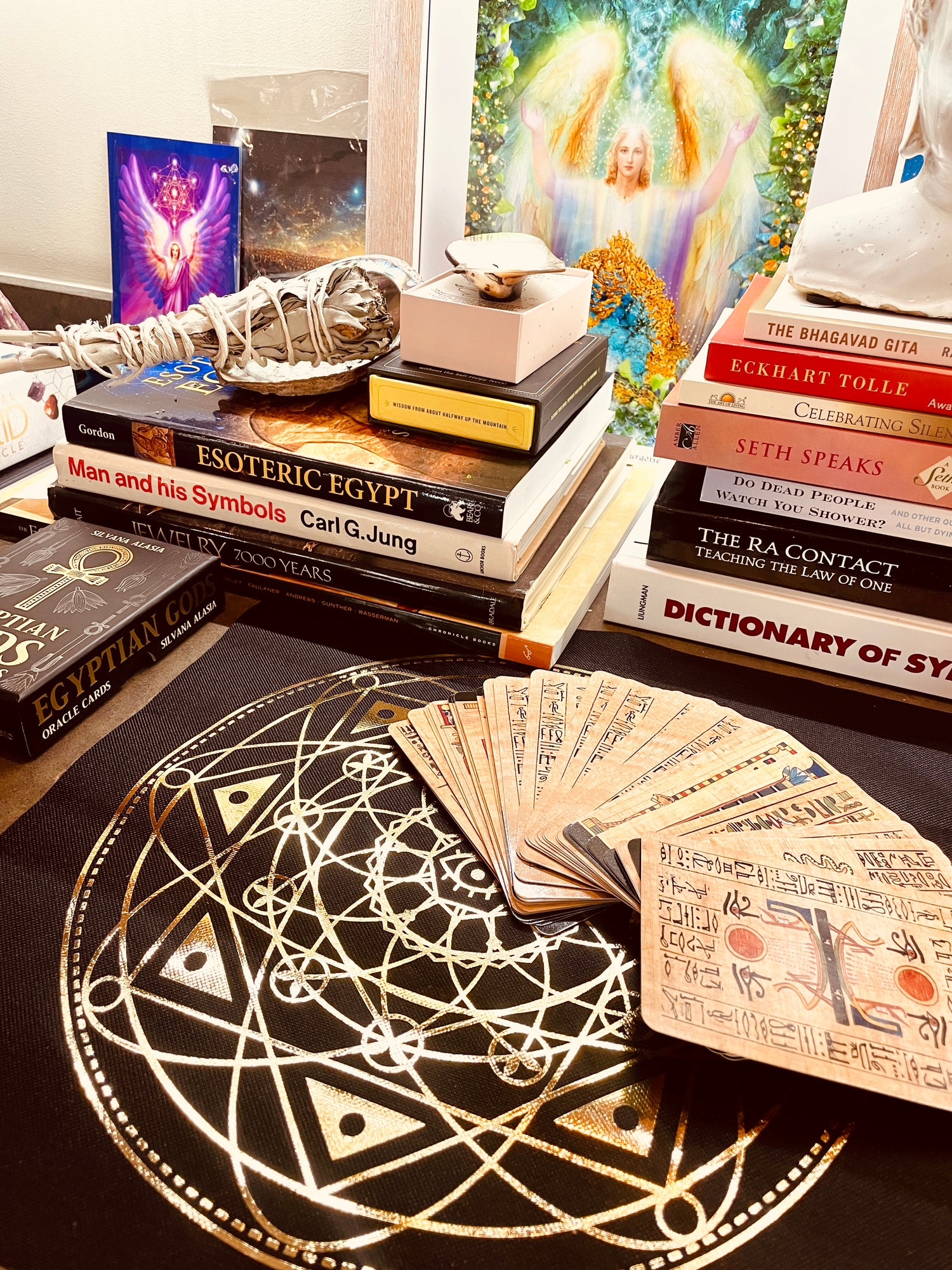 About Us
showtheLOVE™ high vibrational jewelry is hand-sculpted by Northern California designers, Jen Pleasants and Ariana Beil, in a renovated …
Read More
Testimonials







As a Leo, I've always identified with lions. They are brave, powerful, fierce, loyal, dignified, and true in love and life. When I wear showtheLOVE's lion, those qualities are in the forefront of my mind even more than usual; and I feel I can accomplish ANYTHING with honor and grace. Huge kudos and gratitude to Jen and Ariana for showing the love in their design, their ethics, and they way they give back to so many worthy charities. They are true lionesses in our midst.

Kerah
You can't take my showtheLOVE necklace off even if you tried! Stamped with WW for Wonder Women it's a reminder of the strong, powerful, capable woman I am! All of showtheLOVE's jewelry is handmade with love locally in the USA by one of the most inspirational women I know! Support this company! Seriously! This isn't just a regular ad where I pretend to love a company that I don't really know, (truth comes out oops) I LOVE this company w all of my heart and y'all should too! I mean it! Check them out!

Olive
My favorite piece of STL jewelry is my Phoenix Heart. I love this piece as it was given to me by a very special friend just after I survived cancer treatment and was fighting my way back to health. Each time I put it on it makes me feel like a bad-ass... empowered and capable of beating the odds and strong. It is a reminder that out of the ashes rises beauty and strength. While I have a lot of "more valuable" jewelry, it is the heart and soul in this inspirational piece that I will value and cherish forever.

Katherine
I sent your Tree Hugger Necklaces to my hiking group in Malaysia.  The ladies are from Australia, South Africa, India, Portugal, Honduras, New Zealand and USA.   They alll share love of trees and love of your jewelry!!

Lauren
It is so hard to tell you which are my fave pieces as I love so many not only for how they look but definitely for the meaning behind each.

Diana B.
These earrings were a gift, but I might as well have picked them out myself because I love them so much. They are my go-to accessory when putting together a look for a night out. And I love the simple, true message that's inscribed on them–especially when I'm about to have a busy night, it reminds me to be present and make sure I enjoy myself. In fact my two favorite pair of earrings are from STL. It's always a nice moment in the day to put them on and think about the beautiful meaning of the piece.

Shannon
I love my She Believed She Could So She Did ring –
I wear it stacked with my signet ring each and every day! Since I bought it from STL, my life has changed tremendously. I've changed this beautiful life by: practicing good principles, eating and exercising regularly, networking with my wonderful colleagues, kicking ass for my clients , loving my friends, living each day like it's my last….AND wearing a piece of STL jewelry – which reminds me of the power of positive thinking – all day, every day. The results abound: I'm in love, my career is booming and my hobby as an artist has earned me a "featured artist" show here in my beloved San Francisco! Here's me, in Paris, taking a selfie w my beloved ring ;-). I love you, STL!! Xxxx
I love giving Show the Love jewelry as gifts! It is so easy to find a piece that is incredibly meaningful and personal. I have given Show the Love jewelry for big birthdays (16,21, 40,50,70,…), graduations, wedding and baby showers, as well as for inspiration and support as friends were battling various health or personal crisis. Each time the recipient has shared how meaningful and special my gift was and for many of them, the jewelry has become a talisman they wear almost daily. My friends have shared amazing tales of how their jewelry has not only supported them in connecting with the powerful energy they need but their pieces have also inspired meaningful conversations with strangers and loved ones alike. Show the Love is the perfect name for this beautiful jewelry since wearing one of Jen's pieces truly brings more love into the world for all who wear and see them!

Laura P.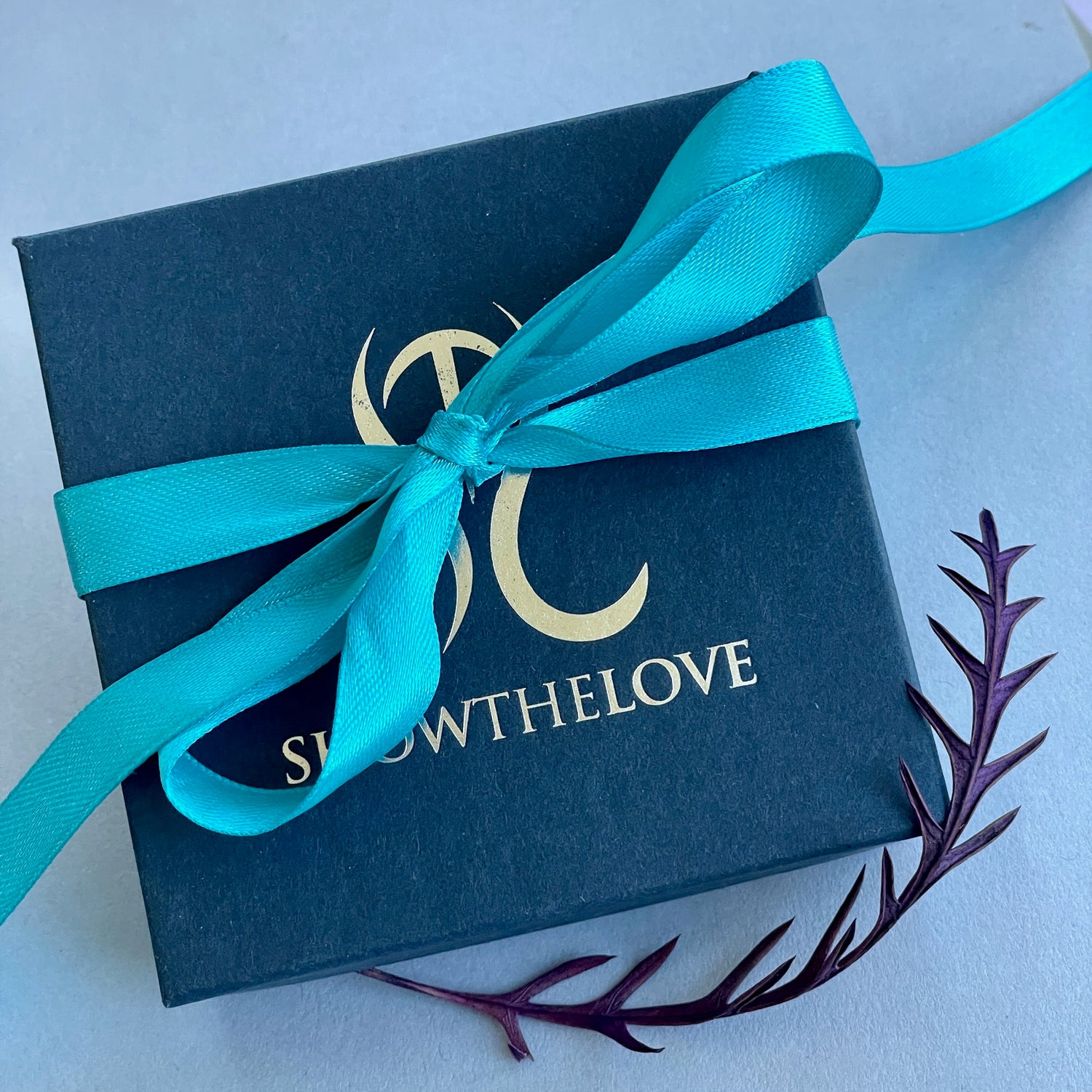 COMPLIMENTARY ON FULL PRICE ITEMS
GIFT WRAPPING
We make it easy to gift your loved ones with our elegant gift boxes containing cards with the inspirational meanings of each piece. Just leave us a comment during checkout!